Could you tell us a bit about yourself, what you sell at The Qstore and how you got started?
My name's Josh, up until very recently I helped run the eCommerce aspect of The Qstore. The QStore sells a range of products catering mainly to the disciplines of long-range target shooting and other Olympic style shooting sports.
While Australia has more restrictive laws around general firearm ownership, we have a healthy community of people from all walks of life competing in long-range target shooting and other precision target sports on the world stage. These disciplines often take place at ranges up to 1000 yards which requires a wider range of more specialised equipment to obtain the level of accuracy and consistency required. To cater to this, we sell items like precision made actions, specially machined barrels and individual bullet components so competitors can reload their own ammunition to the specs that work best for their rifle.
The types of firearms you'll see on the range here probably aren't what you're used to anywhere else as they are all specially designed only for this discipline of shooting.
We have a bit of an interesting set up as we are actually a member-owned store, meaning that we are owned by The QRA and its members. Our goal is to provide the best products and prices for our members, with profits going back into boosting the sport, which keeps us on our toes.
The shop started as a small mum-and-pop style store that has grown over the last 15 or so years to a respectable sized retail store, thanks largely to its original founders, the members, and the current team.
I came in about a year after they had first launched their online store. At that time it was being run off a tiny notebook and the whole site used purple Papyrus font.
We've made a lot of changes and as a result, eCommerce has really become a core aspect of our business. Online sales still don't match our in-store revenue (yet) , but we find the majority of our customers come in to shop after perusing our online store (which is one of the easiest to use in our industry in Australia).
We also find that our customers often use our website before visiting us in store, browsing our online store outside of hours or building up a shopping list and then coming in on the weekend or on their next visit when they have a chance to actually experience the products in person.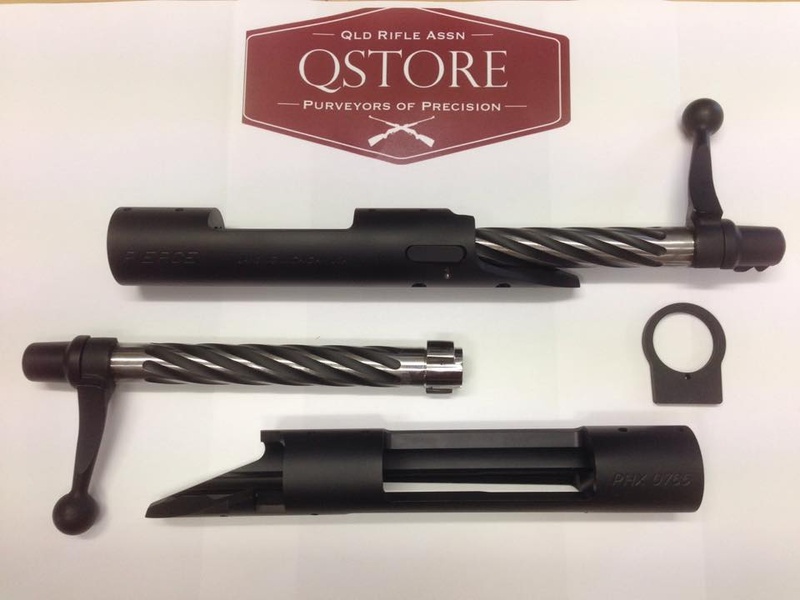 What did it take to get your first products in stock? Has that changed since you started?
Our first products came from contacting wholesalers and importers who were already active in the industry. We also worked with a couple of machinists to create small batches of products.
The target shooting community is very close in Australia so it's always a matter of building up relationships over time.
We also don't have the scale to mass-manufacture a lot of products, and there are so many unique models and accessories that having a network of suppliers and machinists you can turn to makes you a real authority in the industry that will keep people coming back to you.
Things have certainly changed over the years. We work with a few bigger wholesalers now who can provide us with a wider range of products easier. I'd say the 80/20 rule definitely applies in this instance. 80% of our sales probably come from these big importers, whereas 20% come from smaller "hobbyist" suppliers or machinists.
On the flip side of that, 20% of our time is probably spent managing these wholesale orders, where as 80% is spent on managing special orders, custom orders or just general enquiries. It can certainly be a frustrating process, but maintaining this level of customer service has kept people coming back to us for years and we've built a solid reputation on this (check out our reviews on Google or across our site in general).
Interesting! How did you get your first sale?
I can't really speak to this exactly, but I imagine it was a case of:
Customer: "I need a new X"
Mike: "I know someone who can get X"
We've essentially just scaled this up. The store started as a very small entrepreneurial venture but has grown simply through demand and our ability to differentiate ourselves through customer service and price.
Supply is actually a huge issue which is sometimes a nice problem to have. If we can reliably offer good products at the right price we've found we can continue to grow. The next challenge is finding how to grow even faster.
What obstacles and challenges have you overcome along the way?
Managing Special Orders - We handle lots of deposits and special orders. Finding a way to actively manage all of this effectively while taking up the least amount of time can be difficult.

Syncing Inventory - Running a retail store means we have a separate system that has sometimes held us back. We're also a smaller part of a larger association so have to tie in with their system. This results in double handling when we have to process orders, over-selling products online that were sold in store and slows down how fast we can iterate.

Regulation - There are certain products we simply can't sell online or ship, or if we do we need to adhere to certain requirements. Finding a way to make the buying process simple and safe for our customers while still fulfilling all our requirements is a challenge most other stores don't have. I created a store pickup app to overcome some of these hurdles, but we also integrated wishlists when we heard multiple customers comment on how they couldn't remember what they were coming in to buy.

Fulfilling Demand - Some of our products we simply can't keep in stock. For one supplier we might get three shipping containers worth of products a year and the majority of the in-demand products from that shipment can sell out before it even arrives. A lot of work goes into load development so if a customer spends months figuring out a load that works and then all of a sudden can't get the products they need, they obviously aren't happy.
We experiment with pre-order lists, deposits, wish lists etc to make sure customers can get the products they want, but we also have to try and be democratic about how we handle our supply to keep the community overall happy. A lot of this just comes down to communication and being open with our customers about what we're getting and what is causing delays. We've found Facebook and email have been great for this.
Just in general having a retail store running simultaneously with an online store presents challenges in regards to maintaining consistent opening hours, staff etc. Having a purely online store gives you a bit more flexibility.
What influenced your decision to use Shopify?
It wasn't originally something I was around to have a say in, but I would certainly make that choice again. The ease of use is important, as we have a wide range of staff using it. It means we don't have to rely on any one person to manage the day to day aspects. But it's also customizable enough for someone like me to do what they need to do.
The app ecosystem is also fantastic.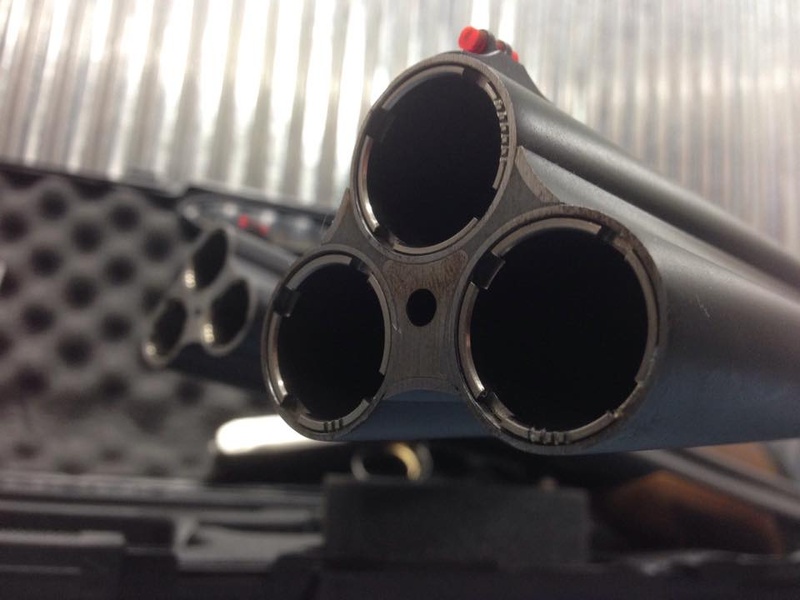 What was the process like to get started? Is there anything you wish you had known then that you know now?
I can't really comment on starting the business, but the main thing I would recommend is to start building an audience as soon as possible. Whether that is just a Facebook community or a newsletter, we found that these things just take time and if you have the traffic they will slowly grow themselves if maintained.
By just having a newsletter signup form in our footer we've been able to capture thousands of email sign ups and it's become one of our most valuable tools for announcing new products, collecting pre-orders and just general sales.
What Shopify apps do you currently use? Which apps are most important to your business?
What strategies have you used to attract more leads and grow The Qstore?
Our biggest influx probably remains as word of mouth. That and just doing what we can to keep our existing customers loyal and expanding into other product ranges that they are interested in.
I often look at some of our products in a similar way to a SaaS product. You can only shoot a bullet once, so if we keep our customers happy, our prices right and our products good, they'll keep coming back each month to buy the same components. It's then up to us to provide the ancillary items along with that purchase like cleaning gear and new equipment.
What are some of the most effective ways that you interact with your customers?
Our main communication is a fortnightly newsletter regarding new products and general updates. When we bring on a new brand or have a major store update we'll also do a post on Facebook.
We also take a lot of our orders and enquiries over the phone and have had to develop processes for handling this.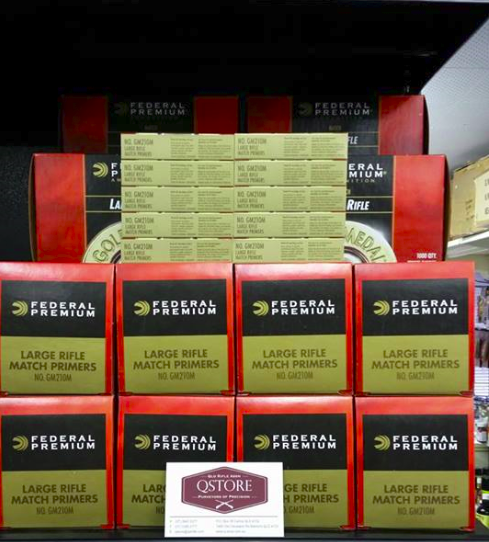 Are there any metrics you can share in terms of order volume, monthly sales, increased revenue, growth %, etc.?
Our online store has been operating for almost five years and we've grown about 75% each year in terms of total orders from where we started. What's exciting is that our growth is accelerating by about 10% each year as well as we find new ways to utilise the online store and bring in new customers.
Unfortunately I can't share too much else on revenue, but it's certainly enough for us to maintain a small team to handle our online business.
That's understandable. Thank you for sharing! To what do you attribute those positive metrics?
We had a noticeable jump (I'd say 50 - 70%) in sales when we redesigned the site. We generally just improved the design and photos and added a better navigation system. We recently started using tools like Hotjar and Google Analytics to iterate on our designs as well, to see how people are shopping and how we can make that experience easier.
Information gathering is a big aspect of our shopping experience as there are some very technical products and obviously buying something like the wrong calibre projectile is going to be bad for everyone. Ideally we try and use photo's as they explain clearer than any description. But great product descriptions are also important and help us stand out in terms of SEO.
We've also taken lessons from our retail store and applied them to our online store (and vice versa). For example using the info on how people browse online to better design how we place products together in-store, our looking at our more numerous in-store sales data to see what products might work better as an upsell.
Investing back into online and looking at ways we can automate things and make sure they will continue to work as we grow has also been important. For example, just making sure inventory and descriptions are accurate means people are more likely to trust and use our online store, as opposed to calling us. This saves a ton of time in phone calls and handling.
We also make sure we have a robust shipping and fulfilment process. Nothing particularly complex or fancy, but making it easy to ship and fulfill orders is a big time saver and most of our headaches arise from incorrectly packaged or shipped orders.
What are you working towards now? Are there any blogs or other resources that have been helpful for you?
Sourcing new brands and building up relationships remains our biggest priority. Ultimately this is the best way we can provide the best service to our members. There's always lots of products that can be improved upon in terms of images and descriptions as well.
There is still a ton we can explore with retargeting and email marketing, we've really only dipped our toe into that area. Content is also another really exciting space for us, whether that is providing blogs or tutorials to educate we're not quite sure.
Based on your own success, what advice would you share with others who might be just starting out with Shopify (or with ecommerce in general)?
If you're starting out I would say make sure you have some kind of audience or you know where your first sale will come from. Once you've validated that, build a solid business around it and always be looking at how you can improve.
Where can we learn more?
We can be found online at www.q-store.com.au/ and Facebook at https://www.facebook.com/TheQstore.