Could you tell us a bit about yourself, what you sell at The Green Collective and how you got started?
I started the business with a friend back in 2014. Six months of research, product testing and designing meant we had a product from the start that we were proud to stand behind.

We started with our Goodie Bags Produce Bags and the response was immediate with it hitting the market just as the awareness of single use plastic was increasing in the media. This very good timing continued from 2015 as we continued to grow the range to what is now six complementary product lines.

Each item has its own sustainable story and environmental benefit challenging the way we look at single use plastics and the quality of the reusable alternatives out there.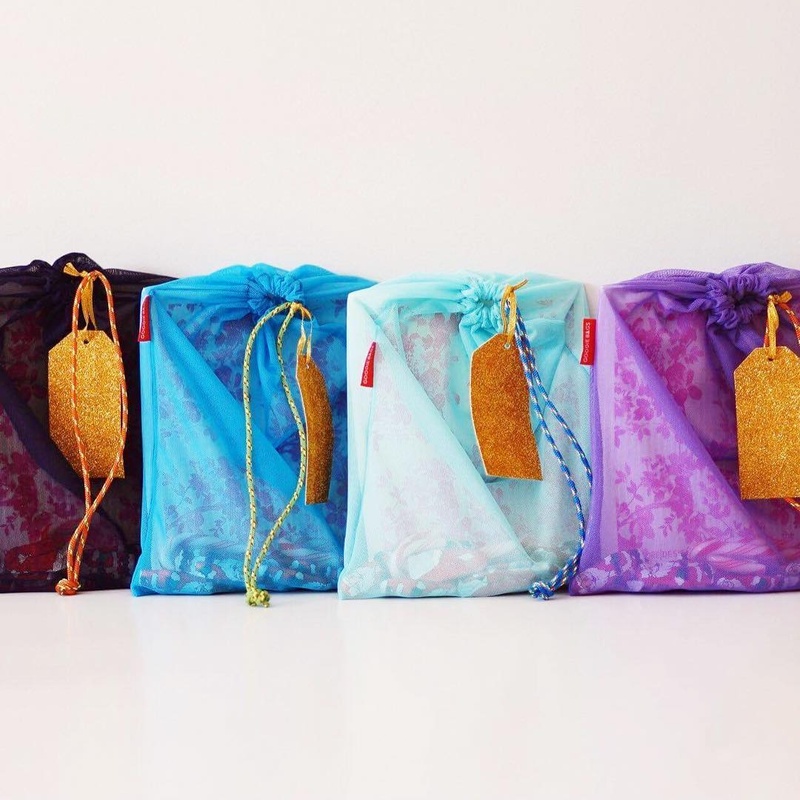 What did it take to get your first products in stock? Has that changed since you started?

We made our first 1000 or so bags ourselves before we felt confident to look locally for some sewers to assist us. We continue to make custom orders, or trial designs and each bag is still finished and packaged by us.

Organic cotton Loot Bags were introduced to complement our Goodie Bag and are made in India by a small Fair Trade family business. They may not be Nelson-based but I really feel that we are supporting someone that matches our values which is important to us. All of our other products are designed or made in Nelson including some exciting collaborations with local designers and artists.
How did you get your first sale?
We have a fabulous local Saturday Market in town. Realising there was nothing like them being sold there, we took the opportunity sew some produce bags up and try to sell them. We sold out by mid-morning, and from that point we knew it was worth coming back the following week and seeing where this business could go.
Quickly after that a local supermarket took them on which helped us step into the world of wholesale and retailers. Our first sale on the website was so exciting. The 'cha ching' sound of the shopify phone app is still such a buzz and much loved. Facebook is one of our biggest sites of referral and provider of new customers.
What obstacles and challenges have you overcome along the way?

Being a small business owner, you have a lot of different hats to wear, often within each day. Luckily I enjoy all the aspects involved but am aiming to start applying my strengths to certain areas and outsourcing others.

I have learned to improve my time management by only doing or starting things I have the time to finish, like opening an email to read only when I have the time to action it or reply. This saves me precious time rereading or thinking I've completed something.

When I purchase from other businesses I like to hear back quickly and I want my product as soon as I order it! Keeping those timeframes short for my customers is something I focus on and it has real benefits in my feedback.

"Great product, excellent service very quick delivery. I have recommended you to my friends."

Remembering you are not the only one to have faced a situation is a great reminder to reach out and ask around. Lucky for me I have access to a group of like-minded friends all running small businesses and willing to share wins/losses to help us all succeed.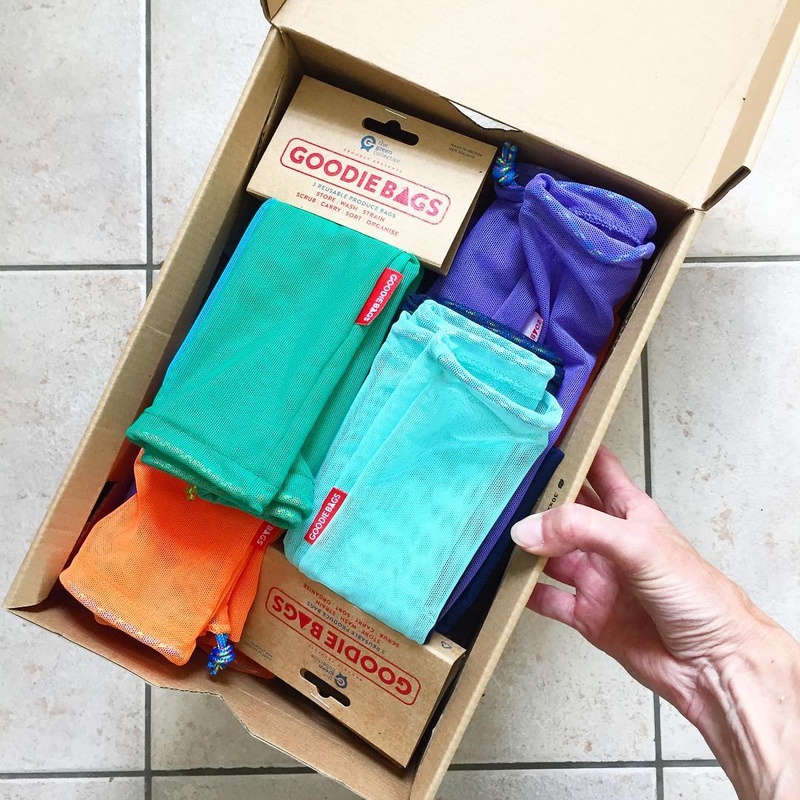 What influenced your decision to use Shopify?
We were very fortunate to have Galen King in Nelson at the time who is a Shopify expert. He has been a much valued mentor, particularly in the early beginnings of The Green Collective. Shopify has been a wonderful sales platform and I feel reasonably confident working within the setup and app options. The help and blogs have been incredibly helpful when needed.
What was the process like to get started? Is there anything you wish you had known then that you know now?
The website setup was like paint-by-numbers, very self-explanatory and easy to modify. Help is always available when needed.
Choosing which are the best apps or features to spend money on has been a challenge, and the mixed reviews have left me unsure of what to choose. This is an area I'm still working on to find the best matches for my store and customer base.
What Shopify apps do you currently use? Which apps are most important to your business?

Currently using the Product Reviews app and like how it integrates automatically sends emails out and shows on the product pages.

GoSweetSpot links to my shipping labels, Mailchimp for emails and I just started Tailwind for Pinterest.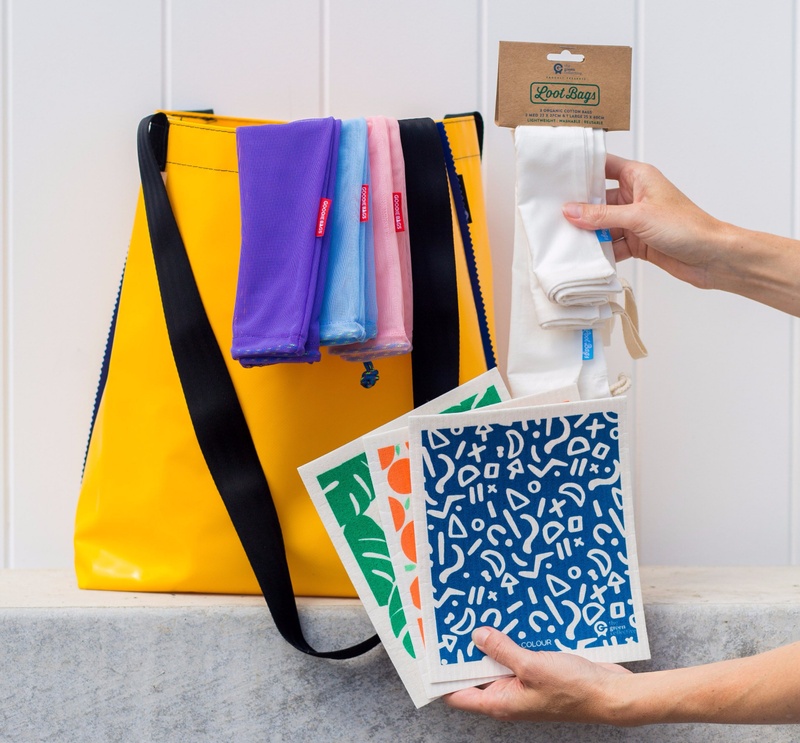 What strategies have you used to attract more leads and grow The Green Collective?

The business has grown very organically and with all the recent changes to social media we are having to keep our posting regular and in line with our core values. We are fortunate to have loyal followers who often return for more product, and the network of customers has grown through this. Blog posts and e-newsletters linked to our store are often found on google and they generate some visitors.

And of course tweaking our shipping options has made a big difference. Shipping is reasonably pricey in New Zealand and reducing our free shipping threshold has been a winning move. We do often post worldwide and our international shipping rates don't seem to be a barrier for those wanting our bags.

Fabulous support through print (free magazine and newspaper features) creates spikes in sales and our presence in more stockists across online and retail stores is considered a key part of our marketing campaign. Many of our customers are 'touchy feely' and like to see what we are all about in person before purchasing.

What are some of the most effective ways that you interact with your customers?

Keeping it personal has been key. Personal notes with orders, aiming to return all calls and emails within 24 hours has received great feedback. Creating conversations on different social media platforms has been advantageous and a fun way to show new products and ideas or tips too.

We regularly attend markets and find they are invaluable for connecting with customers. Face to face interaction and a chance to ask them questions and get some constructive feedback.

Are there any metrics you can share in terms of order volume, monthly sales, increased revenue, growth %, etc.?

Conversion rate sits at 3-4%. Top seller is our Goodie Bags. Approximately 20% repeat customers. Most customers are in NZ, followed by Australia, United States and then Canada. We have doubled our sales in the last year and hope to do the same for this following year. It's looking good!



To what do you attribute those positive metrics?

We are always impressed by how we keep a pretty even mix of new and returning customers. We like to reward our top returning customers with either discount codes or a little surprise product in their order, although we don't feel that this is expected.

Orders are sent within 24 hours as much as possible in thoughtfully packaged sustainable and recyclable bags or boxes.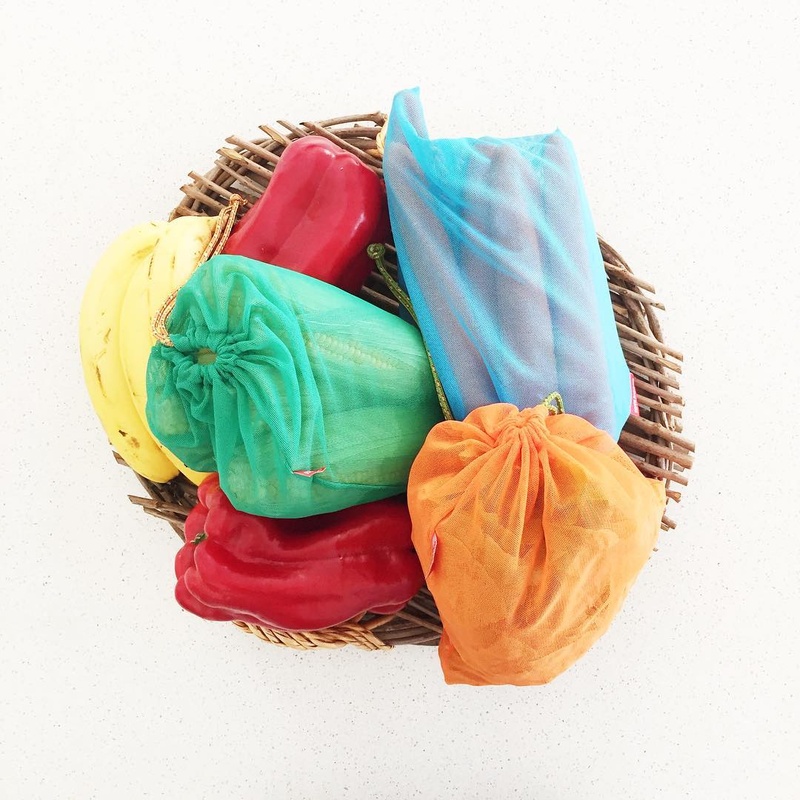 What are you working towards now?

I'm currently working towards growing my subscribed followers and strengthening the sense of community. Also currently designing a new range of SPRUCE cloth designs alongside local artists.

Collaborations are great fun and a way to grow through shared marketing on their social media platforms. I can't help but see opportunities around and possible product ideas to replace current common ones.

The concept and design phase is a blast of creativity and it's fun to see an idea come from a sketch to manufacturing. You'll have to visit to see what's next!
Are there any blogs or other resources that have been helpful for you?

Shopify blogs are invaluable and on point.

Local small business groups are in every town. Tap into those with similar goals and there is a lot to learn and share.

'Shopify Entrepreneurs' Facebook group is great as well!
Based on your own success, what advice would you share with others who might be just starting out with Shopify (or with eCommerce in general)?

Go for it! Know your competition and follow them. Think of what service you like as a customer and do that. Ask questions. Be brave and bold. Think 'why not' and keep positive.

I like Henry Ford's quote: "Whether you think you can, or you think you can't – you're right."

Where can we learn more?

Our website is www.thegreencollective.co.nz/.

We're also on social media, including Instagram, Pinterest, Facebook, Twitter and YouTube. Connect with us!


~ Emma Saunders, Co-Founder of The Green Collective