Could you tell us a bit about yourself, what you sell at Tease Tea and how you got started?
10 years of working in Hospitality led me to a hotel where I had the pleasure of implementing Toronto's largest tea program. It was there I became a certified Tea Sommelier with the Tea and Herbal Association of Canada and my passion for tea ignited. This passion came unexpectedly, though naturally as my passion for wine and hospitality easily translated to the world of tea.
A lot of people don't know that, similar to wine, all tea comes from the same plant and what makes the final product unique are soil conditions, climate, processing methods, etc. Tea is also regarded as a symbol of hospitality amongst every tea drinking culture, from visiting restaurants/tea houses to inviting guests into your home. I love that.
I started Tease Tea in late 2013, and I wanted to create a modern, feminine focus on the beverage. Our concept is "Modern tea blends for every desire" How are you feeling? We have a tea for that.

Proceeds from every order support organizations dedicated to the empowerment of women.
All it took to get started was finding a reliable, quality ingredient supplier so that I could make my own unique blends, and of course, a Shopify store. I had the basics of my store set up in less than 24 hours and placed my first inventory order with just $500.00.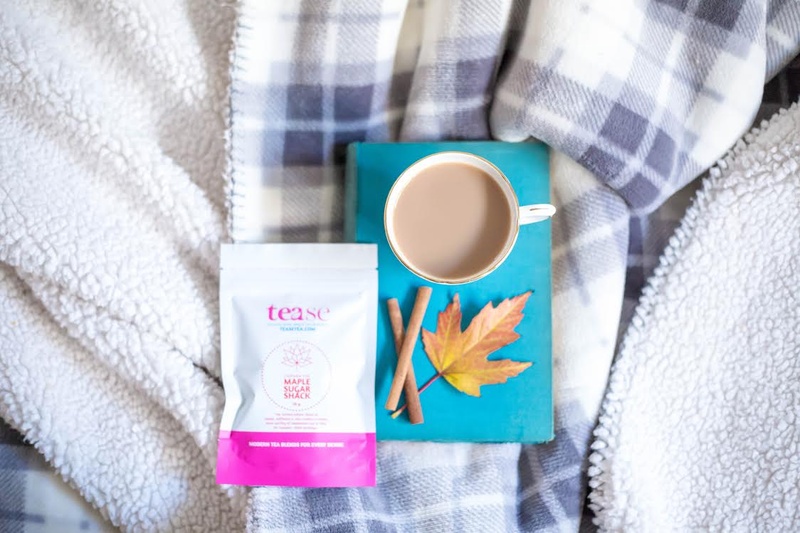 What did it take to get your first products in stock? Has that changed since you started?
I leveraged working with one large supplier heavily early on. I worked with one of the biggest tea importers in Canada exclusively at first which was great as I could piggyback off of their quality control, consistency in ingredients, certifications, fair pricing, and incredibly quick turnaround time. They can be considered the "ULINE" of tea in many ways as they offer everything from tea ingredients to packaging and accessories. We'd use their blank packaging with our in house printed labels for example, early on.
This has changed over the years as we continue to try and make our tea blends as unique as possible, and our brand stand out. We now source for many suppliers and have all of our packaging custom printed to our brand standards.
How did you get your first sale?
My first sale was from a friend, shortly after I launched and shared on social media. In fact, the first three months I operated was largely business from friends, family, professional networks, and referrals from people I knew.
I didn't get my first sale from a "complete stranger" until nearly three months after I launched my store. I got their sale from social media marketing (unpaid/organic). It was such a surreal moment for me, as for the first time I had that feeling of business validation. I still know the name of that customer, in fact I even emailed them personally to thank them for being my first 'real' customer. They have been loyal ever since, nearly four years later.
What obstacles and challenges have you overcome along the way?
Too many to count! Shipping was a big one early on. It is very expensive to ship within Canada compared to shipping within the US for example. I had to get very creative with how I was offering my products as a result or I was going to be out of business.
I repriced every product to include a bit of shipping costs and offered free shipping on orders over $55.00 to build a higher average order.
Cash flow has always been a challenge, especially when trying to invest in marketing, or large inventory orders, etc. As a result, we've had to be very scrappy and creative with generating cash flow. Our kickstarter campaign in 2015 was one of the hardest things I've ever had to execute but was the best thing we did at the time to help with generating cash flow to launch our first pop up in NYC, an operation that would help us bring in consistent sales daily.
What influenced your decision to use Shopify?
The ease of use and ability to grow and scale. I started on Shopify doing $50.00 a week in sales and now, between online, wholesale, etc. we do five figures a month regularly. Shopify was able to help us scale as we generated more and more revenue and orders. I also love Shopify's sincere interest in creating content built to help entrepreneurs succeed.
The shopify blog and docs, etc. are such an excellent resource for anyone in the ecommerce space to grow and build a brand from the ground up.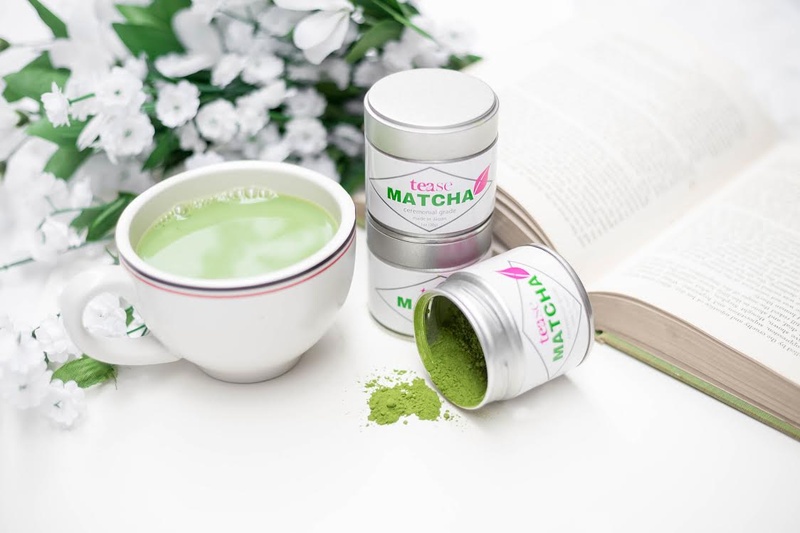 What was the process like to get started? Is there anything you wish you had known then that you know now?
Part of me wants to say I wish I knew just how hard it was really going to be to acquire customers, get sales and build a profitable business. However, if I knew just how hard it was going to be, I may have never gotten started. I went in blindly, determined to do everything within my control to make my business successful and I persevere through challenges to this day. I've slowly become confident in the fact that there will always be challenges, i.e., 10x your business, 10x your risks, challenges etc.
What Shopify apps do you currently use? Which apps are most important to your business?
I use a lot of apps, though my most important ones would be:
What strategies have you used to attract more leads and grow Tease Tea?
Local media has been a big one, for example, doing an interview with our city's local news show. They are always looking to highlight upcoming businesses and we get free video generated content that we can push to social, advertising, our website, etc.
The best way to pitch to local media outlets is to pitch the lifestyle of your product before the actual product. So in our case, we focus on all the diverse ways you can enjoy tea using demos. Cooking with tea, baking with tea, tea pairings, etc., followed by we happen to create the perfect tea blends to compliment these demos.
This is also the type of content that the viewers actually want to see versus products blatantly being sold to them.
What are some of the most effective ways that you interact with your customers?
Shopify's facebook messenger integration. About 80% of all customer service inquires come from this integration. It also humanizes the experience a little bit as a you can have a sneak peek at who the person is behind the name via their profile, location, etc.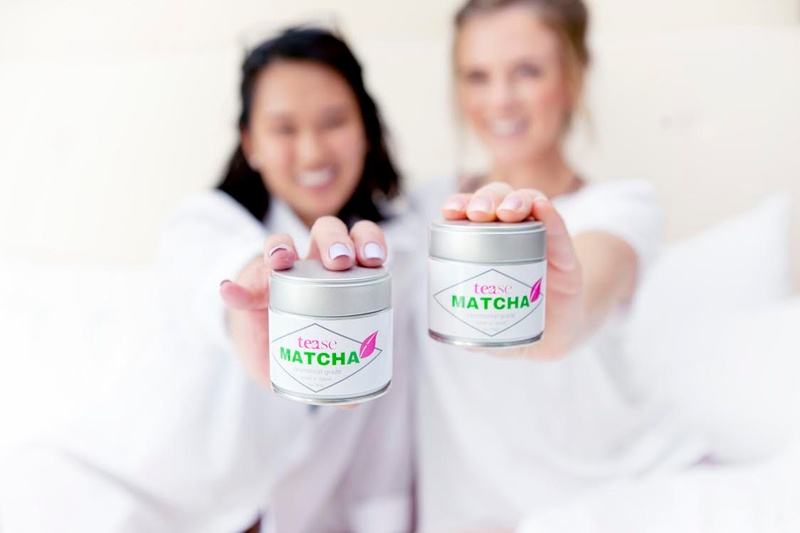 Are there any metrics you can share in terms of order volume, monthly sales, increased revenue, growth %, etc.?
Our sales have increased over the last two years from previously generating five figures a year, to six figures a year. We are on target to hit our first million dollars in all time revenue within the next four to five months.
To what do you attribute those positive metrics?
A huge driver of growth has been refining our brand to make it more consistent with the "tribe" of customers we try to attract (women's empowerment focused), and also offering our top sellers on amazon.ca and amazon.com.
What are you working towards now? Are there any blogs or other resources that have been helpful for you?
Amazon is a great marketplace to leverage your brand in front of a massive audience, however they are ultimately Amazon's customers, not yours.
We are working towards not being as dependent on Amazon, as the seller experience can be very unpredictable and lack control over the customer experience. For example, we've had our listings removed for the most ambiguous reasons which sometimes can take weeks to appeal.
We are currently in the process of working with aligned brands in the subscription model realm to acquire new customers, and better invest in digital/social advertising to bring customers directly to our Shopify store.
Based on your own success, what advice would you share with others who might be just starting out with Shopify (or with eCommerce in general)?
In the wise words of Ms. Frizzle, "Take chances, make mistakes, get messy!" Do not worry about problems that do not exist yet; they are your biggest barrier to long term success. It's more important to get started than to get it perfect. For example, I look back on our brand in the early days and cringe at our packaging, but I didn't know any better and that's okay. My priority was to validate my product, sell it, and tailor the experience from there to what our customers want. That is the best thing we could have ever done.
It's remarkable how many people slow themselves down or don't end up executing at all because they focus on issues or problems that their business concept hasn't faced yet or may not face if it ends up not getting off the ground. Recently someone asked me several questions around creating their own company, paralyzed with endless concerns about taxes, insurance, etc. They hadn't even created a product yet!
That's excellent advice! Thank you so much for sharing your story with us! Where can our readers learn more about Tease Tea?
Our website is www.teasetea.com. You can also find us on all the major social media networks, including Facebook, Twitter, Instagram, Pinterest and YouTube.
~ Sheena Brady, Founder/Owner Tease Tea