Could you tell us a bit about yourself, what you sell at
Simple Fishing
and how you got started?
I actually have no business background at all and didn't start fishing until I was 30, I'm 38 now. I grew up in a blue-collar Oil & Gas community in northern Alberta, Canada. I started Simple Fishing for two reasons:
1- Boredom with my current job
2- As a new angler I was thrown back by the prices of tackle in the retail stores and I wasn't sure what to use.
Simple Fishing is a fishing lure subscription business. We introduce anglers to new tackle in a fun, exciting and affordable way. Much of what we offer is hard to find at local tackle shops.
My start came with a $50 gift card and a 7-day Shopify free trial. I went and bought $50 worth of fishing tackle, put it online and received my first sale before my free trial was complete. I knew immediately that this is something I wanted to pursue.
After about 6 months, Simple Fishing switched to a subscription box, which we call Random Lures of the Month, or RLM for short. We have a starter box called RLM Aggressive that ships monthly. We also have a box in Pre-Order stage right now called RLM Elite, which is the largest fishing lure subscription box available on the market.
What makes our RLM Elite box so exciting is that it is entirely based on customer feedback. We spent a lot of time reading the reviews of not only ourselves but also our competition, found common complaints, and addressed them with our Elite box.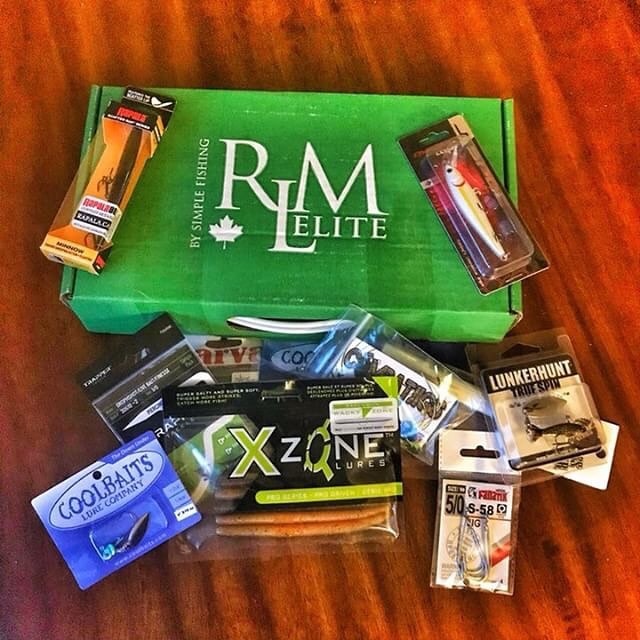 What did it take to get your first products in stock? Has that changed since you started? (If you are a dropship, please specify.)
I first received my first products in two separate ways:
1- I worked with a distributor
2- I found a fishing store that was going out of business and I bought a large portion of their inventory.
Things have changed drastically. Since becoming a subscription service, I need hundreds of the same product so both options above are no longer viable, and it's expensive. Now we get product by contacting the brands directly and working with them to feature their product, or companies contact us with interest in having their product featured.
How did you get your first sale?
I think I will be the only person to say this but I don't really remember. I remember who it was and what was ordered but I don't know how they found me. I think it was organically because I made my first sale within the first week, way before I knew anything about running Facebook or Google ads.
What obstacles and challenges have you overcome along the way?
There are many obstacles for every business. If there wasn't, everyone would be an entrepreneur. My biggest is shipping. In order to keep shipping costs down on our RLM Aggressive box we have to keep the thickness of the box ¾" or less so we can ship letter mail via Canada Post, the same you would an envelope. Anything more would triple our shipping costs. We also have to wait in line to get the stamps for our subscription box because buying online via Shopify Apps is not possible. Introducing our larger RLM Elite box will help alleviate this problem as we can print our own shipping labels and the box ships every two months.
What influenced your decision to use Shopify?
3 specific factors influenced my decision to use Shopify.
1- Simple Google search to read reviews of Shopify and competition
2- Udemy- I noticed Shopify was a topic a lot of people were looking to learn about
3- Shopify stock price, it just kept growing ;-)
What was the process like to get started? Is there anything you wish you had known then that you know now?
Shopify makes getting started quite easy. You can have a simple website with pictures and product up and running in no time.
One thing I wish I had done was a pre-launch of our original RLM subscription, starting with 35 subscribers in 2016 has been a lot of work to grow. We have our new RLM Elite box in pre-order and have almost doubled that number in its first month.

What Shopify apps do you currently use? Which apps are most important to your business?
Shopify has such a large selection of apps to help run a successful online shop it really is amazing. My top must-have apps are:
1- Bold Recurring Orders makes subscriptions a breeze. It allows the customer to have so many options to customize their own subscription.
2- Message Mate is something I have recently adopted. I am able to provide customers a number to text. A great addition to my emails. This really came in handy during the BFCM holiday.
3- Another new app for me that I am seeing benefits from is StoreYa. AdWords made easy.
4- I use Omnisend (previously Soundest) for my email marketing. Customizable and easy to use.
What strategies have you used to attract more leads and grow Simple Fishing?
Facebook has a lead generation option, which we have been able to use successfully. We run a targeted lead generation ad and receive hundreds of new emails; we will also ask a few questions before asking for an email to ensure only people who are truly interested in our service subscribe to our newsletter.
We were featured in Outdoor Canada's 2016 holiday gift guide and again in their 2017 Father's Day gift guide and we have collaborated with a YouTube influencer who performs unboxings for us. Blogger outreach, local press, Groupon and WagJag are all avenues I am currently exploring.
What are some of the most effective ways that you interact with your customers?
I used to write a note and put it with each order but as the subscription grew, I needed to learn new techniques. Message Mate has allowed us to connect on a completely new level. People prefer texting to phoning and this provides a great solution. My rule is to answer every text message within 10 minutes – it's usually way faster than that.
I also make sure I reply to every review that is three stars or lower. There is an obvious disconnect and replying to the customer shows we take their review seriously. I have even had people subscribe again after a negative reviews just by replying to their reviews and addressing their concerns.
Are there any metrics you can share in terms of order volume, monthly sales, increased revenue, growth %, etc.?
RLM Aggressive subscribers - 150-200
RLM Elite Pre-Orders (Launched October 26, 2017) – 50
Monthly revenue - $6000
To what do you attribute those positive metrics?
Our metrics are fluctuating right now. Our RLM Elite box has 50 pre-orders in a month; some of our Aggressive members are switching from the Aggressive to the Elite. Our goal is 200 Elite members by launch date of April 10, 2018.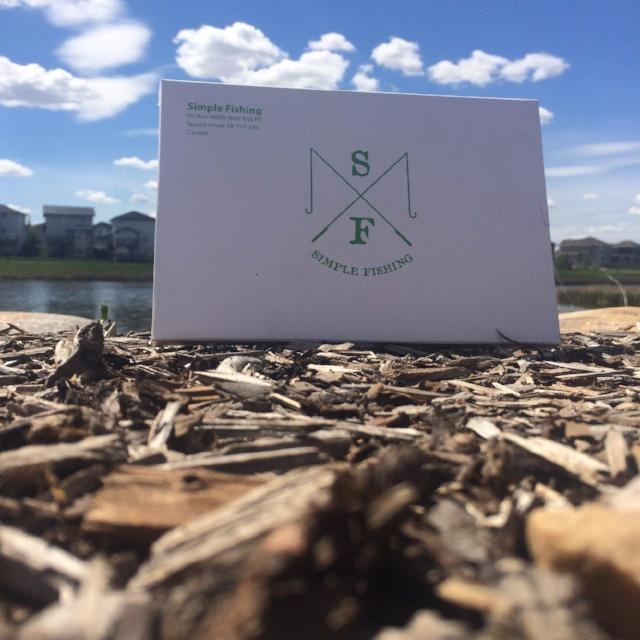 What are you working towards now? Are there any blogs or other resources that have been helpful for you?
Right now, I am working on getting as much attention to the RLM Elite box as I can. I have been reaching out to bloggers and influencers. I have collaborated with Gift Ideas Canada and will be looking to collaborate with WagJag and Groupon in the New Year.
Based on your own success, what advice would you share with others who might be just starting out with Shopify (or with eCommerce in general)?
I enjoy listening to podcasts about business and two of my favorite pieces of advice are:
"You are the average of the 5 people you spend the most of your time with". Surround yourself with good people who will support you whether you succeed or fail.
"If fear or fear of failure is the only reason you're not doing something, then you must absolutely do it."
That's excellent advice! Where can we learn more about Simple Fishing and your RLM subscriptions?
If you want to learn more you can check us out on www.simplefishing.ca. Or, connect with us on social media. We're on Facebook, Twitter, Instagram and Tumblr.
If you want to reach out to me personally, you can email [email protected] or text me at 780-900-8836.
Thank you.
~ Scott Sibley